In Malaysia, boarding schools are where both Malaysian and expatriate parents look to send their children for the level of education taught, and core values imparted on their children. The biggest barrier for sending kids to boarding school is the cost of tuition. The tuition and boarding fee can be steep at most boarding schools in Malaysia.
Parents see boarding schools as an investment for their children's future, but it can be perplexing to figure out which most popular boarding school in Malaysia is worth investing on and is the right fit for their kid. Here is a list of the top five boarding schools in Malaysia worth spending on.
1. International School of Penang
The International School of Penang boasts excellence in both innovations in education and celebrating Malaysian culture. Grounded in heritage, globalization and academic excellence, students study towards an IGSCE and IB Diploma. With over 42 Nationalities studying in the school, students can experience an international education and become exposed to new cultures.
2. Prince of Wales International School
As one of the newest international school in Malaysia, the Prince of Wales International School is gaining a reputation as one of the best. The curriculum based on British education prepares students for the IGCSE and A-Level Examinations. The goal of the school is to expand learning beyond the classroom with students learning through culture, extracurriculars and social activities.
3. Nexus International School
Nexus International School in Putrajaya has the most innovative incorporation of technology and education. The curriculum and teaching style places digital education at the forefront. NIS prepares students towards the IGCSE and IB Diploma with the use of digital teaching methods as Malaysia's first Apple Distinguished School.
4. Epsom College
Epsom College at Bandar Enstek follows the British National Curriculum and offers a genuine British boarding schools experience. The institute has curricula that work towards IGCSE and A-Level Examinations. The goal of the school is not just to provide the best education, but also create a family environment and instill a feeling of belonging and community.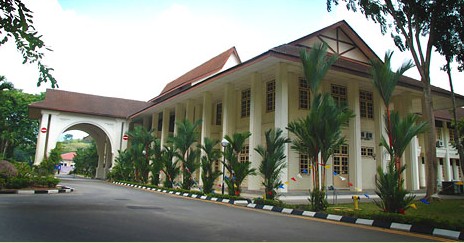 5. Kolej Tuanku Ja'afar (KTJ)
Found in 1991 in Negeri Sembilan, Malaysia, KTJ popularized international schools in Malaysia. Founded on the values of British-style boarding schools, students are taught a British-based curriculum towards IGCSE and A-Level examinations. The goals are to form well-rounded students, focusing on sports, admirable qualities and extracurriculars.
Deciding on a boarding school can be an exciting and daunting task. You'll need to set up appointments with each school and do thorough research. To make it easier, check out one of these five boarding schools to figure out which is worth investing in and will be ideal for your child.