Tech and trade fairs are a great way to expand your horizons, to create new connections in your professional network, and to explore advancements and opportunities in your industry. So whether you're the owner of a small start-up just beginning your journey in the market, or an executive working for a well-established multinational corporation, it's always a good idea to attend whatever trade fairs are available to you. Across the different countries of the world, Malaysia hosts some of the most famous tech and trade fairs guaranteed to teach you all the latest trends and practices in your niche. So be sure to save the date and book your flight to make your way to Malaysia for these 5 fairs you shouldn't miss.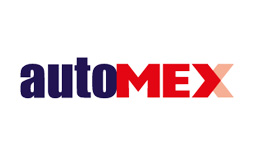 Automex – Showcasing the latest and greatest automation advancements in the manufacturing industry, Automex targets audiences from the automotive, construction, food and beverage, aviation, packaging, cosmetics, and medical industry; to name a few. Here, you will find some of the most-advanced technologies that help ease manufacturing processes for more efficient and affordable operations. Pro tip: if you plan to make an appearance at this fair, be sure to book a hotel near PWTC, because the event is known to cause congested traffic.
ITEX – Hoping to blast a new business idea or an invention to commercial success? Becoming a presenter during the ITEX Fair this 2017 just might be your ticket to the big leagues. Here, you can expect to meet eager investors and venture capitalists, who might just provide you the right financial support to help bring your idea to higher ground. If on the other hand, you're looking for something bright and new to invest in, you can explore the presenters in the area and learn more about the ideas they have to offer.
BIGIT – If you want to learn more about the latest tech and digital trends to help fuel innovation efforts in your business, a trip to the yearly BIGIT Fair should be right up your alley. This is where front runners and game changers in the industry converge to share exclusive information and how to's, to increase awareness on the latest and greatest digital discoveries of the year. It's also a great opportunity to connect with a wide range of key industry players, ideal for business development and networking.
The Digital Education Show – Learn from the professionals and gain access to countless new educational technologies that you can adapt to countless settings and functions in your business. This is the perfect venue for you to gain inside info from leading minds on how you can improve learning outcomes in your workforce, or of your service provision by the use of the newest tech trends.
Automechanika – Considered one of the biggest automotive trade fairs in the world, Automechanika is the event to visit if you're looking for the latest trends and tech in the automotive industry in Asia. Over 300 exhibitors attend every year to present the newest innovations for automotive use, including parts, accessories, and concept cars, guaranteed to satisfy even the most discriminating of automotive connoisseurs.
Don't miss out on these amazing opportunities for networking, learning, and business development. Be sure to clear out your calendar and make your way to Malaysia to get the best of these world-renowned tech and trade fairs.