Whether it's a casual hobby or a lifelong passion, cycling is great exercise and a fantastic excuse to enjoy the outdoors. Here are some tips that will help beginning cyclists reap the full benefit of their new pastime.

1. Safety First!

No one wants to think about the possibility of being involved in a fall or collision while cycling, but it's important to be safe and protected, just in case. Bicycle helmets are close to 90% effective at preventing brain injury when fitted and worn correctly. Ensure your helmet is a snug fit, and remember to replace it if you're involved in an accident. In addition, outfit your bicycle with a headlight and a blinking taillight, especially if you plan on riding at twilight or after dark, and consider adding reflective tape to your bike frame as well. Wear brightly colored clothing that's easy to spot — the more visible you are, the better.


2. A Perfect Fit

You'll enjoy your rides more if your bicycle is the right size. Reputable dealers will be happy to help find the ideal frame for you, so don't hesitate to ask questions at your favorite local bike shop! They can also recommend the best seat — your selection will depend on your gender, the type of riding you want to do, and the spacing between your "sit bones". Some saddles include special cut-outs or gel pads to ease friction and pressure. Make the right choice now and your posterior will thank you later!

3. Be Prepared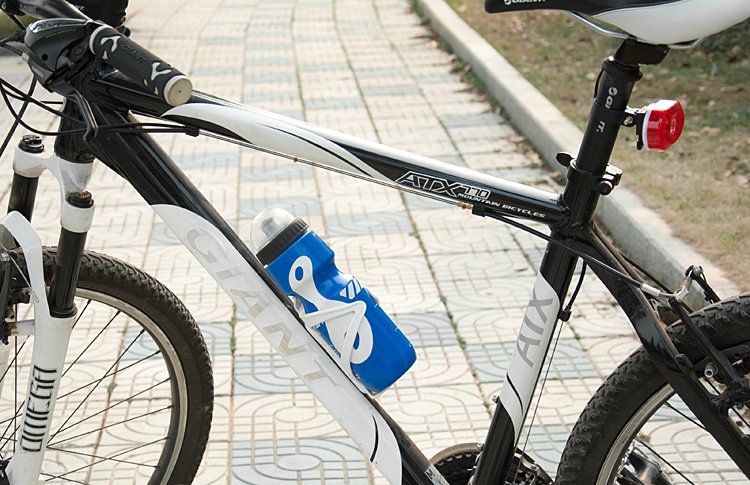 Consider what you want to wear and carry while cycling. Moisture-wicking, close-fitting clothing is essential to keep you dry and comfortable while reducing friction. You'll need cycling shoes if you use clipless pedals. You'll also want to stay hydrated, so remember to fill those water bottles before each ride! Longer rides may require energy-rich snacks as well. Look for cycling jerseys with pockets for protein bars and energy gels, and you'll always have a quick boost at your disposal. If you'll be transporting your bike by car, don't forget a quality bicycle rack as well to keep your investment safe.

4. Socialize!
Solo rides are great for calmness and balance, but there's nothing quite like heading out on a group ride. Seek out cycling groups in your area and surround yourself with new friends. You'll find everything from slow, easy rides for beginners to advanced, long-distance treks. Riding as part of a group increases your visibility to passing motorists and motivates you to keep going.

A little planning and prep work will go a long way toward making cycling a fun, enjoyable, and beneficial new pursuit!