Having acne on your face can sometimes ruin your appearances. If you have a huge event coming up and would like to look your best, check out these five fuss-free and useful tricks below to get acne-free skin in a week!
Dissect your diet
The first thing to do is to get you all cleaned up on the inside. Start detoxing your body by going on a juice or soup cleanses. Embark on a cleanse that could specifically address your skin condition. Pick a program featuring juices or soups that contain anti-acne ingredients and help to renew or repair skin collagen, such as copper (found in mango or kiwi), calcium (found in broccoli or other green leafy veggies), zinc (found in raspberries or blackberries), or vitamin A (found in papaya, mangoes, or carrots). Once your cleansing program is over, start a new, more balanced diet and cut fatty foods and sugary drinks out of your diet.
Do DIY treatments at home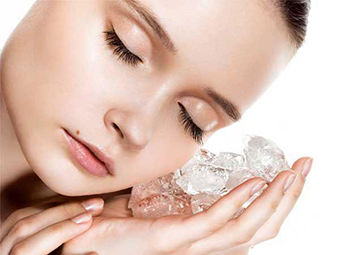 In your spare time at home, you can do a couple of DIY treatments to get rid of acne. Get some ice cubes and rub them on your face for no longer than a minute on each area. Ice is an anti-inflammatory that instantly helps you to soothe redness and reduce the pimple's life. Another DIY treatment to try is a shower steam, which contributes to open up pores, soften the skin, and treat skin blemishes.
Apply antibacterial and anti-inflammatory medications
If you have acne-prone skin, you should never miss using topical medications like benzoyl peroxide, dapsone or salicylic acid as prescribed by your dermatologist. Similarly, you shouldn't miss your oral medications, especially if you have cystic acne that needs to be kept under control and to avoid a further breakout. Keep your medications close to you so that you won't forget. For topical medications, make sure you apply them right after you're done with cleansing, toning, and moisturizing.
Go makeup free every once in a while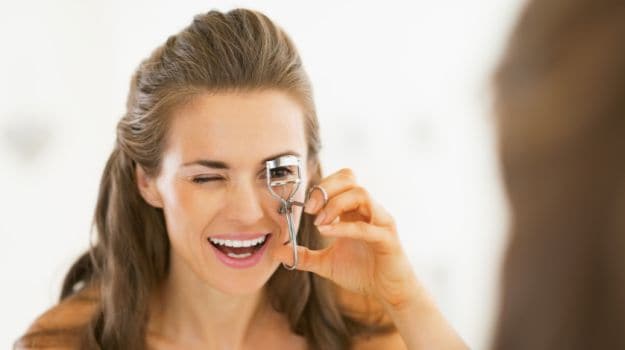 Too much makeup can give you a bad skin, so try to go makeup free every once in a while and let your skin breathe normally. Avoid popping your pimples and keep your hands off of your face to prevent a further breakout. In addition to going makeup free, try to get enough sleep every night. At least eight hours of sleep is needed if you're an adult. Getting enough sleep would also give you younger and clearer looking skin.
Don't miss your daily skincare routine
A daily skincare routine can work wonders for your skin in the long run, no matter what type of skin you have. Proper skin care is the foundation of perfect skin. Start by using a toner or a makeup remover for oily skin to prevent breakouts, pimples, and clogged pores. Next, use a gentle cleanser. To help unclog pores, remove excess oil and for deep cleansing, look for products containing benzoyl peroxide or salicylic acid. Follow up by moisturizing and applying topical medication. Additionally, you can also use serum or any other skin treatments like whitening cream.
Always choose a beauty product that is safe and suitable for your skin type. Using the wrong kind of product could make your skin condition worse. Before using any beauty product or acne treatment, consult with your dermatologist first. Address your concerns and ask for product recommendations if necessary.