Sabah, nicknamed the "Land Below the Wind", is known for its beautiful landscape and rich history. With breathtaking beaches, wonderful rainforest, parks and reserves housing magnificent wildlife, as well as the plethora of culture and ethnic groups, there's plenty to see, learn and do.
However, did you know that the local delicacy is also pretty incredible? As they say, do as the locals do. So, make sure you eat as the locals eat as well. If you ever make your way to the capital of Sabah, you absolutely have to try these Kota Kinabalu local food:
Tuaran Mee
One of the more popular dishes not just in Kota Kinabalu but in Sabah, tuaran mee is a local specialty that has a special place in the hearts of many Eastern Malaysians. It's fried noodles with Sabahan Hakka egg roll, char siew slices, egg, and vegetables. However, what makes this dish different is the unique type of egg noodles used, which can only be found in Sabah.
Sang Nguk Mian
The literal meaning of this Sabahan dish is "raw pork noodles" and that's exactly what it is. Pork bone broth is boiled for hours in preparation, then used to cook the thinly sliced pork and served with rice noodles. You can choose to have it in soup or dry style tossed in dark soy sauce (with soup on the side). Whichever choice it is, this noodle is a must-try!
Fresh Seafood
Now, when in Sabah, one doesn't leave without a meal of fresh seafood. There are many seafood restaurants and types of seafood prepared in different ways to choose from in Kota Kinabalu. A safe bet is to go for simple boiled prawns. Try not to get addicted, we dare you!
Ngiu Chap (Mixed Beef Noodles)
Get yourself prepared for perhaps one of the best (if not THE BEST) beef noodles you'll ever taste. Rich, flavorful bone broth with yellow noodles, and heaped on with the works of sliced beef, stewed meat, beef balls, and boiled tripe tendons, this bowl of warm heaven will have you eating and slurping till the last drop.
Roti Kahwin
The translation of this dish is "marriage bread", which is very apt. The simple but heavenly combination of cold butter slices with kaya on toasted bread just makes it so darn irresistible. Although this can be found all across Malaysia, something about the ones in Kota Kinabalu are extra special.
Coconut Pudding
Don't let this humble dessert fool you. After you have one, you're going to want more! Served chilled in the coconut shell itself, it's a gelatin-based delicacy typically with a mixture of coconut juice and condensed milk. It's light, refreshing, and absolutely delectable.
Pork Dumplings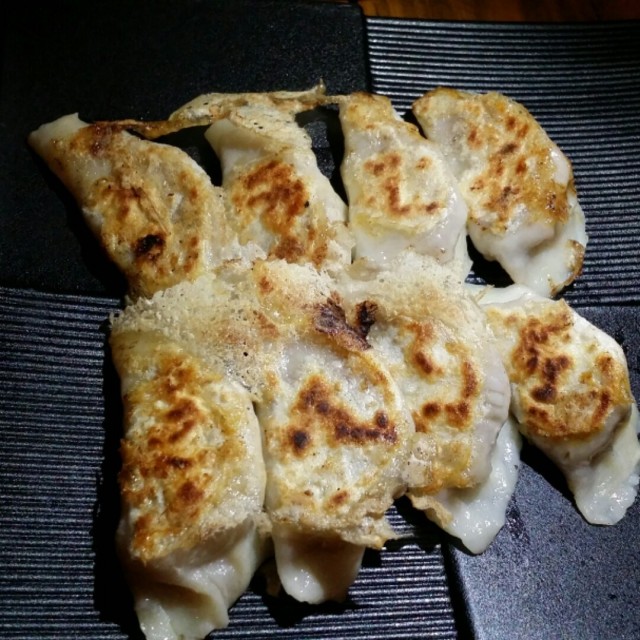 Like mini parcels of happiness, pork dumplings are a must-eat when in Sabah. Stuffed with minced pork and different variations on other ingredients, they're served either fried, steamed, or boiled. You can dip them in ginger and vinegar dipping sauce or soy sauce. One thing is for certain; one is definitely not going to be enough.
Now, armed with this list of Kota Kinabalu local food, you'll be sure to have an authentic food trail experience. Pack loose clothes, cause once you start eating, we're not quite sure when you'll be able to stop!